Typically, I try to not post very much during a blog hop, but this is something I've been waiting and waiting and waiting to do. As most of you know, I do quite a few cover reveals on my blog, but today's reveal is SUPER special to me because it is for my daughter's debut novel, Blood Bound. So WooHoo And Yay Keshia!
Another reason this reveal is so awesome is we have two covers to show you! That's right TWO. Spencer Hill Press wants to know which cover YOU like the best so please go
here
to cast your vote.
If you are here for the hop scroll down or click
here
.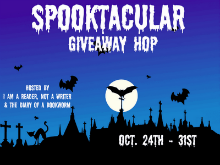 Now on to the reveal, which one do you like ???
OR
Not only are both of these covers beautiful, but the book is AWESOME! And yes, I would say that even if she wasn't my daughter. :)
Blood Bound
Starting college a year early is hard. Starting fae college and learning to protect the world from the Unseelie is harder.


Brielle Reed has always been an over-achiever, but this time she may have bitten off more than she can chew. Between her crash course in fae politics, struggles to control her new mind-reading ability, training sessions with the demanding Dr. Schwartz, and discoveries about the father who is still a mystery to her, Brielle finds herself longing for a chance at a normal life.


But she may not get that chance. Or chance at a life at all, for that matter.
Release Date: September 10, 2013